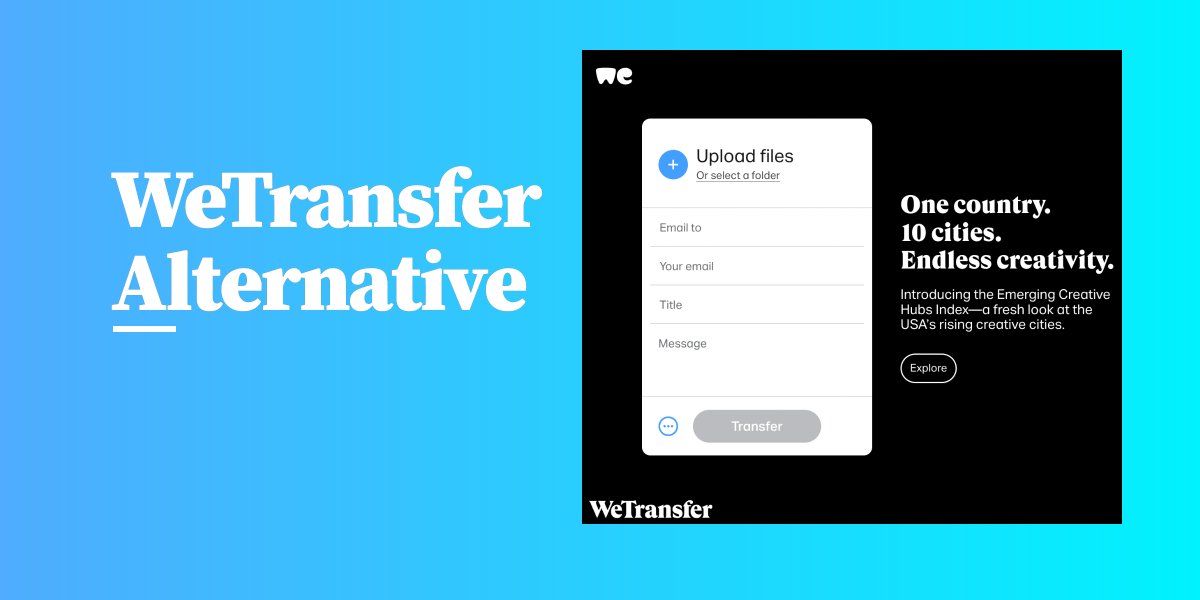 WeTransfer Alternative
WeTransfer is a free file-sending service. To send and receive files from non-tech-savvy clients then there's a much more professional and secure alternative: Fileinbox.
Why is WeTransfer not secure?
WeTransfer does not encrypt uploaded files, scan for viruses, or password-protect download pages. For a more secure option that addresses these security issues you can send files with Fileinbox instead.
What can be used instead of WeTransfer?
Do WeTransfer files expire?
Yes, files uploaded to WeTransfer default to being deleted after 30 days. With a Pro or Premium account you can choose to set files to expire after a shorter or longer time.
---